ATTENTION:

Ambitious

Built

Environment Leaders
Want to be a Courageous Leader

light

on your feet without risking low-quality outcomes?
Let me walk you through my hard-won framework that will deliver just the right amount of detail to take you from overwhelm and endless 60-hour weeks to influence and positive impact with greater ease.
Why does a future-fit built environment need COURAGEOUS LEADERS?
So leaders haves the courage and humility to relentlessly pursue better.
"I'm only a couple of sessions in

. . .

and I already feel heard!"
Sarah Williams, Associate Principal, GRIMSHAW
if you're wondering . . .
This course is for you
If you're a next-generation project leader with ambitions to create a positive impact without blindly following what has been done before and spreading yourself too thin.
If you're a leader who has fallen into leadership roles and struggle to advocate for yourself and exert your true expertise and value where it counts.
If you're savvy with your time, and want a healthier work-life balance but know that you can be knocked off course by negative people or challenging project environments.
If you crave the reward of leading high-quality projects but feel as though your contributions aren't being fully recognised.
Also, if you're a seasoned project leader who wants it to be easier and more enjoyable to deliver a future-fit built environment that leaves a legacy that makes you truly proud!
Or if you're asking . . .
How can I ensure the best project outcome every time?
How will I recognise if my project is going off track in time to save it?
What is my primary role in shaping the design, vision, strategy, communications, stakeholder engagement and team performance?
How can I more effectively manage finances and risks alongside a high-quality design outcome?
How can this process be MUCH easier? I want to bring people with me but not burnout and settle for compromises at every turn.
Can I implement lasting strategies, tools and tactics to succeed, no matter the scale of the project or what stage it is at?
How do I know if we're focused on answering the right questions?
What does project success really look like?
Gary
One of my favourite sessions was talking about gut instinct, where at times I've not followed my gut instinct, but probably should have. Instead I've been persuaded by others more vocal.
Sahar
Your content is brilliant and to the point. I love the fact that you share real stories. I've been through tough situations like this before but now I am handling it better! I now recognise it's part of the process and I know what to look out for.
Isabella
Taking care of difficult team members resonated as it is always a hard one to tackle but there was some really good advice. Preparing a proper framework early on in the process, seems to be a very beneficial approach.
Built environment leaders are routinely feeling . .
.
Overwhelmed
Challenges get bigger, not smaller and easier with time and experience.
Exhausted
Working hard to fight fires. Running out of energy to perform at their best.
Undervalued
Lone voice for good. Not sufficiently respected, valued or supported.
Compromised
Not able to leave a legacy of high quality projects, despite fighting for it.
Hi!
I'm Tania Ihlenfeld
Three years ago I decided enough was enough.
I stepped away from architectural practice and project leadership when I refused to repeat another gruelling year. I was determined to find the perspective I needed to make the role of a successful leader easier and more enjoyable. My aim is for the journey of creating a successful project to be just as rewarding as the outcome. After more than 20 years of living and breathing leadership from teams of 1 to 100, and countless burnout near misses, I went on a journey to discover a framework for the most effective way to lead successful projects.
I'm an architect, entrepreneur, and author of BUILD SUCCESS. I have extensive experience leading, observing, and innovating within multi-disciplinary teams, including almost thirteen years with Grimshaw, London. I have led small-scale residential projects through to large-scale national infrastructure projects. Whilst I'm privileged to have worked with some of the most inspiring talents in the built environment industry, I've experienced struggle and witnessed enough pain to want to influence change.
Build Success is a thoroughly researched leadership framework that enables more effortless leadership of complex projects. It draws on my personal and professional experiences over my 23+ years of experience. It also references experts both in and outside of the built environment industry, from first-hand interviews and by researching more than 60 articles and books on the subject of project leadership and project failure. I've done the research so you don't have to.
My primary motivation is to ensure high-­quality projects are achieved without compromise, and leaders along with their teams don't risk burnout in the process.
Calling senior architects and project leaders who want

next-level leadership confidence

to lead more courageously without falling prey to burnout
INTRODUCING THE . . .
Courageous Leaders Challenge
What it is . . .
The Courageous Leaders Challenge
is a 6-week programme designed specifically to transform built environment leaders from feeling overwhelmed and exhausted to feeling effective and impactful. I walk you through my battle-tested framework that will not only enable you to make smarter decisions but to also protect your energy and enjoy the entire process of conceiving, developing and delivering high-quality projects. I'll demonstrate how powerful your contributions can be even if you're an introvert, new to leadership or you're an established, high-calibre leader who just wants to love your work again.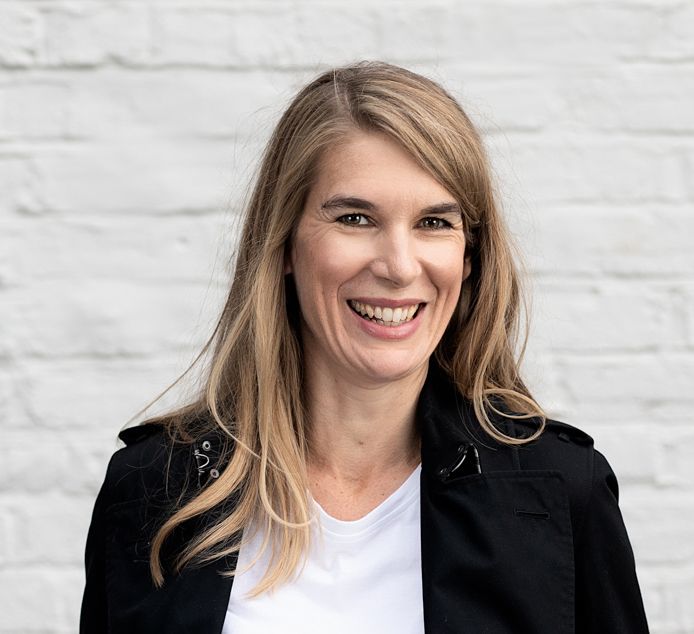 What you'll gain . . .
Strategies, Tools & Tactics
+ Perspective and clarity on your role as a courageous leader by getting intentional, improving your self-awareness and gaining a proven framework that can be applied at any project stage
+ Time-saving methods to achieve easier visibility of the issues, greater team autonomy, assign appropriate accountability & bring people with you
+ Lighten your load by empowering your team, sustaining high-performance, establishing useful systems, and incentivising fast failure
+ ​Sharpen your decision-making by advocating for a project vision, defining meaningful success metrics, facilitating scenario planning & embracing constructive criticism
​+ Be at ease taking calculated risks aligned to the vision and proactively establish mitigation strategies
Why it's not . . .
like any other leadership course
I have been to leadership training days where you are isolated in a meeting room with your mobile and a heavy sense of guilt about being away from your team. The leadership trainer engages you as best they can and you leave feeling a little overwhelmed but also motivated to apply your newfound skills. Then, two weeks later the buzz wears off, reality kicks in, and to really top things off, a problem rears its head. It has been bubbling away for a couple of weeks.
You feel frustrated that you are not on top of your game and you vow never to turn your back on the team for a couple of days anytime soon!
It was from experiences like this that I decided to design a course structure that could be delivered in just 10-15 minutes per day and use a medium that offers ultimate flexibility for the leader to fit it into their busy schedule, without walking away from their team.
The Courageous Leaders App provides this flexibility. It is like having a leadership boot camp in your pocket, that you can access anywhere, anytime. I set daily actions and give you repeated access to the training videos to avoid the lull in the application of the knowledge and tools two weeks after the training. In fact, you can watch the videos for a month after the 6-week challenge has been completed and download the transcripts. A workbook is also provided as the perfect companion to the digital platform. Prompting you to capture key insights from the training and its immediate application.
I don't have a degree in leadership, instead I have lived and breathed it inside the built environment industry for more than 23 years. Writing BUILD SUCCESS was a means to distil this learning into a digestible form. Most readers have said they love the anecdotes and stories I share. This course breaks down the framework into its 4 key parts and brings them to life with engaging stories that are real and relatable. I draw on both successes and failures. I also top and tail the framework, focusing on laying the appropriate foundations in the first week and tying all the aspects together in the final week.
This structure ensures that we can dive deep into the why, what and how. So that you can apply the strategies and tactics to whichever project stage and leadership level you are operating at right now. You will walk away with pragmatic tools and next-level leadership skills that you can apply immediately. You can skip the hard-won learning curve!!!
What's included:
+  42 Empowering Video Trainings delivered by CEO, architect and author, Tania Ihlenfeld. We've distilled 23 years of experience down into powerful lessons where you need just 10-15 mins a day. You can download all of the transcripts too!
+  The Courageous Leaders Framework is broken down into 6 x modules of action taking steps, strategies and tactics so that you can implement right away, without walking away from your team or current commitments. 
+  6 x Weekly Group Coaching Calls - to share expertise, be inspired and gain instant feedback on specific challenges you are facing.
+  ​Courageous Leaders APP membership - so you can watch the trainings and gain support anywhere, anytime, at your own pace. A leadership bootcamp in your pocket where you can track your results, send messages, share wins & get access to bonuses for up to 1 month after the challenge (plus options to continue monthly or lifetime access)
+  42 page Workbook to help you capture key takeaways and actions, prioritise progress and sustain momentum
+  ​6 x incredible bonuses (see below for details) to help you achieve your results even faster
+  An independently certified CPD Certificate to properly record your effort and attendance
MODULE 1
Courageous Leader Quick Start
​Starting with the end in mind, courage stacking, creating a value proposition and boosting self-awareness.
In MODULE 1 you'll gain . . .
MODULE 2
Become a Pro Communicator
Advocating a compelling vision, communicating with conviction and bringing others with you.
In MODULE 2 you'll gain . . .
MODULE 3
Foolproof Frameworks that Work
​​Establishing flexible frameworks, tools to sharpen your decision-making and assigning appropriate levels of accountability.
In MODULE 3 you'll gain . . .
MODULE 4
Building Effective Teams
​Creating and sustaining high-performing teams, constructive feedback loops and embracing diverse voices.
In MODULE 4 you'll gain . . .
MODULE 5
Tracking Success in Realtime
​​Failing fast, innovating smart, measuring real progress and mitigating risk.
In MODULE 5 you'll gain . . .
MODULE 6
Effortlessly Walking the Talk
​Enabling success by protecting your energy, employing smart systems and empowering your high-performing team.
In MODULE 6 you'll gain . . .
ADDING INCREDIBLE VALUE . . .
6 x

Bonuses

to fast track your success
Bonus #1
Leader Cheat Sheet
To optimise the speed of your results.
Bonus #2
Vision Creation Prompts
To enable you to refine your project vision and advocacy.
Bonus #3
1:1 Coaching with Tania
To personalise your game plan for the challenge and beyond.
Bonus #4
Exclusive Interviews
With courageous leaders to be inspired to find your own path.
Bonus #5
Project Framework Kit
To set your project up for success and track progress.
Bonus #6
Leader Community
To hold you accountable, share wins and support each other.
SAVE 30%
When you sign up 5 or more female &/or marginalised group leaders
This is our commitment to support the progression of women and people of marginalised communities in the built environment. 
Together we can be the change.
Email us for details: [email protected]
Step beyond the pages of my book . . .
Dig deeper by exploring this signature course
Jolyon Brewis, Partner, GRIMSHAW
"Having worked with Tania for several years I can testify to her drive, perceptive and, above all her care for both the project and the people undertaking it."
Damian Fennell, Director, MAX Q
"She is highly self-motivated and has a passion and energy she invests in every enterprise she undertakes. Her conviction makes her a force to reckon with and she works with focus. delivering fast results of high quality."
Angela Dapper , Principal, ARCHITECTUS
I had the pleasure of working with Tania at Grimshaw, where she was such an inspiration. She managed to make the most complex project I have ever worked on, so simple, by thinking big - keeping focus on the end quality and aspirations - whilst thinking small and grappling with the detail. She raises the energy and enthusiasm of any team - and her presentations were always a highlight!
Helen Goodwin , Head of Programmes,
DESIGN SOUTH EAST
Your words are always wise, grounded in experience and stemming from a deep understanding of people and relationships, which is what leadership is all about.
A leadership framework to
Engage
.
Disrupt
.
Deliver
.
Don't get left behind
Start your journey to becoming a more courageous, confident and valuable leader today
YES, I'm ready to start!
What's the time commitment?
This might not be for you . . .
Can I start anytime, anywhere?
Is remote coaching right for me?
Are there any specific resources required?
SAVE 30%
When you sign up 5 or more female &/or marginalised group leaders
This is our commitment to support the progression of women and people of marginalised communities in the built environment. 
Together we can be the change.
Email us for details: [email protected]